Nustart Juicery
A great way to start your day!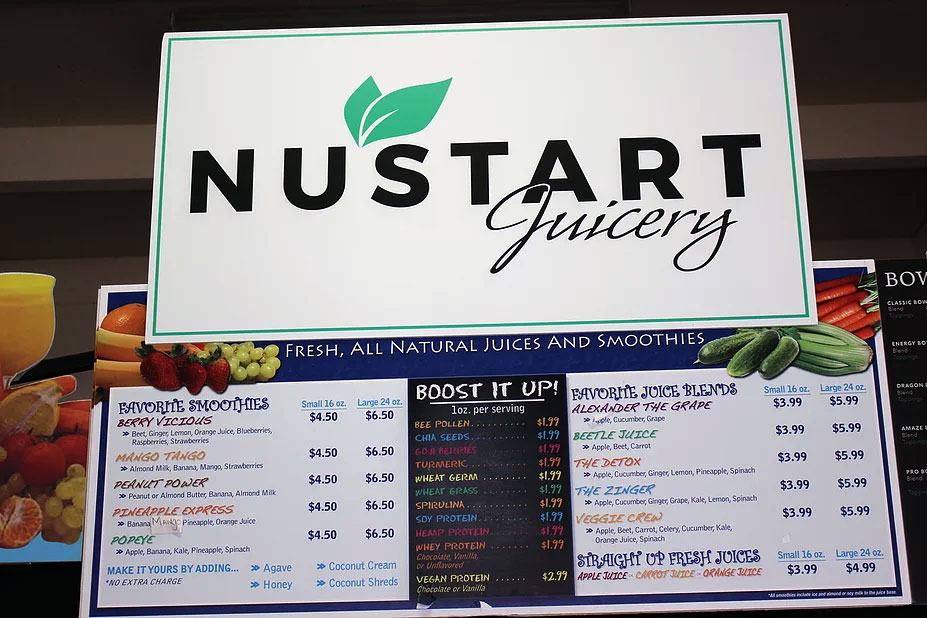 A great way to start your day!
Nustart Juicery aims to provide its customers with the healthiest and tastiest cold press juices and blended bowls in Southern California.
Blue Zones is a trademark of Blue Zones, LLC that reflects the lifestyle and the environment of the world's longest-lived people. Today, Loma Linda stands as 1 of 5 of the designated Blue Zone areas. They live as much as a decade longer than the rest of us, and much of their longevity can be attributed to vegetarianism and regular exercise.
Freshly Made with Real Fruits
Blended bowls have amazing health benefits. Not only does acai and pitaya bowls have a surprising number of phytonutrients, but they are rich in antioxidants, protein, and multiple vitamins. These ingredients help fight inflammation and diseases along with being packed-full of fiber.